Quotidiano |
Categorie: English news
I have been on the road from our placid Vicenza for the past three weeks...
Giovedi 2 Luglio 2015 alle 22:13
|
0 commenti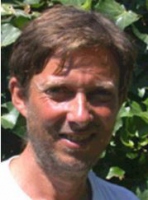 Dear Students, I have been on the road from our placid Vicenza for the past three weeks. I can reccomend the deelights of blablacar, the Internets site where you can seek and offer lifts online.
It was a hot morning, and I had a bit of a hangover when I met Simon at Mestre station, and four of us set off towards Belgrade. In Triest we picked up a couple of teenagers from Bari, and dropped off a couple. The teenagers were en route to Zagreb for some strange card tournament, with little plastic cards. I couldn't honestly understand the mechanisms of it. Nice kids, with their sunny accents, enjoying the first part of their long summer holiday.
We crossed the frontier into Slovenia, part of the Schengen accord, and were immediately stopped by plain clothes cops, who made us park in the sun. For once, I was not the main suspect, and the two cops interrogated at length one of the Bari lads about the strange plastic cards. I opened the car door, and made to stand up, but the cop told me to stay in the car. Not much of a welcome, especially as we had just passed the 'Welcome to Slovenia' sign.
We drove into the centre of Zagreb, and despite the heat, I admired the old Hapsburg buildings, and the girls in summer frocks, before we set off across Slavonia, once Pannonia, the flat monotonous fields that were once the granary of the Roman empire.
Osijek, Slavonski Brod, Zupanie, and finally the sign for Belgrade.
I was en rute to Novi Sad, and the nearest place for Simon to drop me was Rumi, a small country town, 40 kms south of Novi Sad, and 60 kms west of Belgrade. The bus station was almost deserted, and finally, I took a rattling bus through Fruska Gora, a range of lovely green hills, dotted with Orthodox monasteries, before arriving in Novi Sad.
I waited anxiously for my pal Zoki, who finally arrived, and drove me to the little town of Zac, about 15 kms away. I duly admired his baby daughter, and made acquaintance with his wife and stepson, a lad of 24, who was autistic, and yet spoke excellent english, with an accent acquired from Cartoon network. His passion was model aeroplanes, and he showed me at length his collection of mostly second world war planes. I was one of the first mother tongue english people he had met, and he was anxious to communicate, speaking Serbian with reluctance.
The following day we had a delicious meal of baked carp, white wine, and then an afternoon sleep. In the evening, I drove off with Zoki to Kovil Monastery, a small monastery with perhaps 15 monks, where we arrived in time for the end of Saturday night evensong. The mnastery is surrounded by a little lake, and a vast plain, full of sheep, horses and cows, reminiscent of the Wild West.
Thence we drove to Titel, a small elegant town nestled beside Europe's second longest river, the Tisa, which flows from Ukraine through Slovakia and Hungary, into Serbia, and thence into the Danube. There was a concrete slope into the river, and it would have bee3n easy to join the other bathers if I had had my trunks, but I had to make do with a paddle. We sat in the late afternoon sun of the summer solstice, watching the wooded banks of the river.
And then we went to a little club on the outskirts. It was really one large room, with a kitchen and a garden, with an overgrown minigolf course. In the large, smoky room, there was a miniscule bar, and a minuscule stage. Zoki had come to play drums with his band, the Crazy Old Horses (you can see them on Youtube), which plays hits from the seventies and eighties. I stood with the two blond wives of the guitaris and vocalist, forty year old ladies in their saturday night outfits, who swayed to the rythm of Black Night, and Paranoid, as they smoked, and I drank beer. It was a wonderful evening.
Not such a wonderful morning, as we got up at eight to go to the nearby convent for Liturgy. In the afternoon, I met up with my pal Dragan and his family, who are from Leskovac, miles away to the South, who had come for the weekend to visit Dragana, Dragan's daughter, who lives nearby. We drove down to Leskovac during the hot afternoon.
In Kac, Violeta, Zoki's better half, had told me she was sick of people complaining all the time that Serbia has no prospects. That the politicians steal. That everything is going to get to worse and worse, in this, the worst of all possible worlds. And the next day, she started to do exactly that. Zoki is out of work, she is out of work, they get a small government subsidy for Philip the autistic son, their money is running out, things are going to get worse, and so on, and son.
Dragan, despite ailing health, and being nearly 60, still has hope. He has moved his bookshop to the premises of the Cultural Centre in Leskovac, one of the few old buildings left after the 1944 bombing which practically rased the town to the ground. The bookshop is on two floors, and on the first floor, there is also a cafe', as well as a summer terrasse on the street. Dragan believes in culture as at least a partial antidote to our angst-ridden post-modernist existential void, worse in the Balkans than in the West. Anxious to contribute, I offered to give a talk in English about my impressions ad feelings regarding Leskovac over the twenty odd years I have been going there. He accepted gladly.
Leskovac has never recovered fully, existentially or economically, from the trerrible collapse of Yugoslavia in the nineties. And as I went to the local library to try to research a little about the impressions of past travellers to the town, I encountered once more that Balkan resignation, in the guise of the head librarian, a disillusioned man, who had once been head of the local theatre, and after saving it, so he said, from ruin, had been so tortured by the local politicians, that he had implored them to give him a job in the library.
My friend Jovana, with whom I was staying, and who runs a language school, for which I gave a few lessons, was like Dragan, still living with ideas. Her generation - she's forty - had been isolated from the rest of the world for the best part of fifteen years due to the war, and as an English teacher, she had had to wait until three or four years ago to make her first visit to England, and even that had been hard due to the draconian British visa regulations. Everyone wants to learn English, so by dint of hard work and good teaching, she is a local success story.
The English language evening in the bookshop cum cafe' was fun, though it would have been nice to have a few more people - only about fifteen came.
As I write, my hour in Thessaloniki public library is coming to an end. We are all awaiting the result of the frenzied horse-trading betweeen Syriza and the EU, and yet everything seems to be working normally at the moment.
After Leskovac, I left, at 2h30 am on a cloudy morning for Bulgaria, about which I shall write in due course, before coming here.
All the best, Bob
Ancora nessun commento.

Edicola online